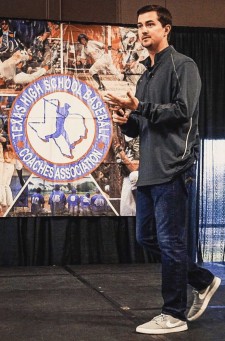 FRANKLIN, Tenn., April 18, 2019 (Newswire.com) - In the less than four years since Matt Morse played his final college baseball game for the UAB Blazers, he has built a marketing agency with more than 40 clients across the country. His agency, Kaifect, has more than doubled its revenue every year since its inception and specializes in maximizing the impact of authors, speakers, coaches and entrepreneurs.
When asked about his success, Matt was quick to credit his mentors, coaches and support team. "While we've been able to help our clients achieve some great success in a relatively short period of time, none of what we've done would be possible without the incredible people I've had the opportunity to be around and learn from over the years. If I had one piece of advice to give: Surround yourself with great people who believe in you and your dreams."
At just 27 years old, Matt has built a company that most only dream of. One of his former college baseball teammates, Tyler Mims, left a career in commercial banking to partner with Matt and the Kaifect agency and now serves as the Director of Business Development and Operations. Matt's wife, Rachel, serves as the Director of Graphic Design and Quality Control for the Kaifect team. Kaifect also employs 12 additional team members who work with the company remotely from all regions of the United States.
Based out of Franklin, Tennessee (15 miles south of Nashville), Matt and the Kaifect agency serve clients in more than 25 different states, from California to South Carolina and everywhere in between.
"I've never worked with someone that has the exceptional communication abilities and work ethic as Matt. His drive for creating positive results is second to none. He is very quickly rising to the top of the online marketing industry. Simply put, he has changed the landscape of my life and business forever," said a three-plus year client of Matt's.
The foundation of what Matt teaches, and the system he implements for his clients, is laid out in his new book, "The MoMachine: A Simple, Proven System for Building Your Online Business," which is available for free (+S/H) at Matt-Morse.com/Machine.
Designed for entrepreneurs, authors, speakers and business owners, The MoMachine teaches how to integrate websites, social media, email marketing, content creation, product launches, sales funnels and advertising in a streamlined, organized way that profitably generates new leads and customers every day.
"What is most exciting and encouraging to me is that I feel like we're just getting started," Matt said when asked about the decorated professional career he has put together in the less than four years since he finished playing college baseball.
For media inquiries and interview requests, please email Tyler Mims: Tyler@Kaifect.com
Source: Kaifect
Share: